The direct services center for Black Rose Spiritual Center, Your Spiritual Growth Center is a non-profit spiritual center dedicated to promoting tolerance and understanding among religious belief systems of today, both esoteric and main stream. In our direct spiritual work, we are geared toward working with seekers one on one as they continue their life's journey.
Our motto here at Your Spiritual Growth Center.com "We're not here to choose your path, we're here to facilitate the path you have chosen." Whether you need to know more about your particular belief system, are looking to expand your knowledge of other belief systems, or are looking for direct one-on-one spiritual growth counseling, you've come to the right place!
Dr. Nikki is available Live on Oranum daily.
Check her schedule here for Free chat sessions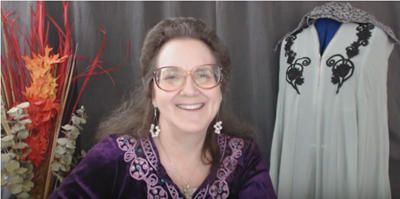 Donations for our Garden of Giving
We donated 700 lbs to our local food bank this summer. Our goal is to top 1,000 lbs of donations every year!
Here we provide a variety of services geared toward helping you in your own spiritual growth. Through one on one sessions via telephone, internet (video or chat), and/or e-mail, seekers can receive direct consultation with Dr. Nikki, our professional life coach and spiritual counselor. In addition to being a life coach with a proven track record of helping thousands people achieve their goals, Dr. Nikki is a talented and experienced psychic who has helped literally tens of thousands of people with her unique gifts and talents.